AS DUST AS RAIN AS A LINE ON THE MAP AND A CRACK IN HISTORY_
—-

"As Dust, as Rain, as a Line on The Map and a Crack in History" is a contextual artistic research project, which comes in the form of a three-channel video installation or film that has a magical realism plot to it that reflects on the state of the present while unveiling vulnerable landscapes and societies and their entangled relationships. It poses questions about the lines of power affecting present capitalistic, social and ecological structures in Tirana and beyond. The project started in the frame of BEYOND Matter residency program at Tirana Art Lab together with Eliza Goldox curated by Adela Demetja in March/April 2022
RISING UP FROM HALITE | ONGOING
A COLLABORATION WITH ELIZA GOLDOX
—-
Rising Up From Halite is an on-going artistic research project that takes up different forms. It starts where THE DIDO PROBLEM ends, a fictional work jumping into the year 2250 where the Mediterranean has dried up due to anthropogenic climate change. Its water molecules have transformed into salty crystals erasing sharp border lines. Its underwater world and inhabitants, survivors of the european border genocide, surfaced to the light and went through radical mutation.
In the online
exhibition at Ex-Nunc
(curated by Chiara Catuccia) the viewer can see a 360 image, where one can find themselves in that environment, as well as texts, videos and an audio work. The sonic piece participating in the online show was commissioned by Delfina Foundation, in the framework of Delfina Sessions, and first broadcasted on the frequencies of Radio Alhara in August 2021.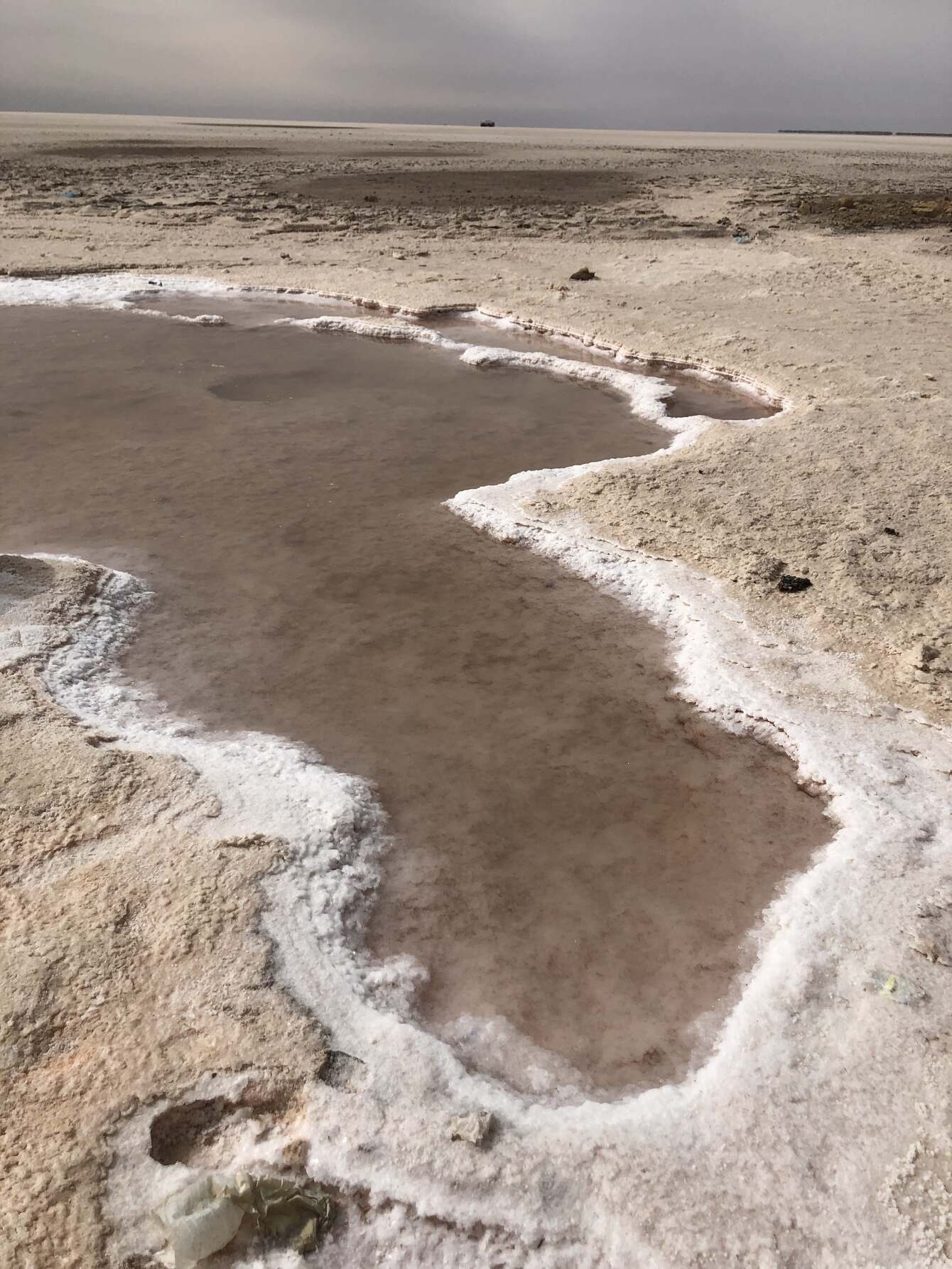 EYTHRA, VR VIDEO AND LECTURE PERFORMANCE, 2021
SENTIENT MATTER | D21 LEIPZIG
A COLLABORATION WITH ELIZA GOLDOX
—-

Under the water surface of the "Zwenkauer See" lake lies the ghost of "Eythra", a village around Leipzig that got entirely erased during former GDR in 1987 for intensive brown coal mining. This landscape had transformed from a dense Riverside Forest (Auenwald), to villages, mining pits and a huge lake district. Since the fall of the Wall, the old open-cast mines have been filled with water, converting the area into "Neuseenland", an artificial water land and a marketing concept.

"Eythra" is a reminder of forgotten territories unveiling what lies behind the stage of the present. It is an opening to the "not yet and, at times, not anymore". Thereby it accounts not only for the loss and despair, but the desire and knowledge of lived lives and communities. It is an attempt to think, sense and build worlds through the memory and archive of water and its interconnectedness throughout history with human and non-human bodies.

The 360 environment experienced through VR headsets demonstrates an architecture and reenactment of entangled landscapes that reflect on the ongoing human desire to shape and re-make nature. By (re)articulating matter and material, the work reflects on violent ecological interventions and manipulations, while contemplating what nature was, is and can be.
FLÜSSIGE STADT UND TROCKENE GÄRTEN
A COLLABORATION WITH ELIZA GOLDOX
—-

LIQUID CITY AND DRY GARDENS is a research and workshop project commisioned as part of Sentient Matter project at D21 in Leipzig. This will be followed by a new VR work dealing with a dispossed village in
the lake area, that will be shown in November 2021.

In 3 days a group of participants were invited into collective excursions and experiences by the waters of Leipzig. It included; reenacting the Pleiße march (1989); remembering dispossessed villages and destroyed forests; imagining new maps; tracing opened canals and rerouted rivers; visiting flooded mines that make up the Neuseenland (new lake land) project; and looking for the physical trace of interventions and violence that persists in present systems.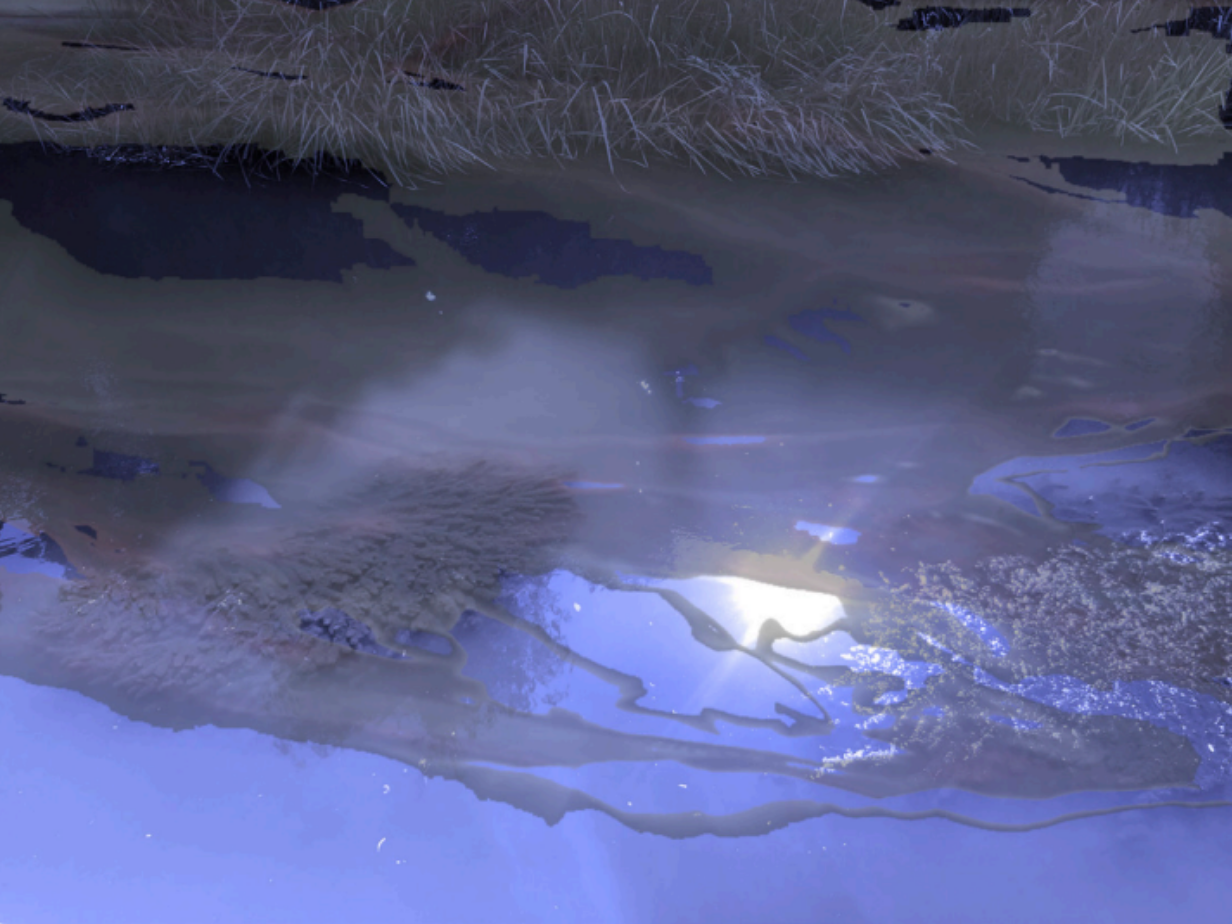 ---
THE DIDO PROBLEM
A COLLABORATION WITH ELIZA GOLDOX
Supported by
L'art Rue, Dream City
—-
THE DIDO PROBLEM is a film and public intervention project that will be presented in a lecture performance.
The work engages with water politics and the reenactment of mythology. The starting point is re-imagining the myth of Dido and her resistance towards oppression & territory. Through digital and material speculations, the film touches on the notion of enforced mutation and historical fabrication within ecological and social spheres. By following water histories & cycles "The Dido Problem" attends to the complex circulation of matter and desire and how it gets mutated by exploitation.
---
TAWAFOON

IN COLLABORATION WITH NOOR ABED
Supported by
Mophradat
—-
TAWAFOON
is an open online publication that experiments with different modes of 'learning' and encountering knowledge of the everyday. It tries to find new ways of attending to ourselves, to one another and to the world around us. It rejects all forms of alienation, exploitation, oppression and injustice performed invisibly under various forms of 'learning'. The seed of the project stems from seeing the body simply as the maker of history and as one made by history. Through conversation, speculative exercises and observational research, the publication hosts tools, questions and methodologies, for individuals and collectives, on ways to work together and to encounter and exchange knowledge in everyday life.
---
⥁ TREES TURNED TO STONES, ZONA D, DIE VERTRAUTE WELT, CHEMNITZ
—-
⥁ TREES TURNED TO STONES is a virtual forest intervention. A group of people listened and followed my voice and left a letter to a stranger around Teufelsbrücken / Devil's Bridge in Zeisgwald (Siskin) forest between stones and trees.
---
PARA GARDENS, GEOTHE INSTITUTE AMMAN
A COLLABORATION WITH ELIZA GOLDOX
—-
PARA GARDENS is a digital durface that visualises the erotic aspect of our ecological existence. Being alive is an erotic process that requires transforming the self through contact with other organisms. There is the desire to be touched, to be connected, to be alive within the natural system. The disregard of those needs lies at the core of the global crisis and the belief that the world is a dead mechanism controlled by economic effciency.
---
SILENT SPRING, RESIDENCY AT INTERNET OF THINGS, DARAT Al FUNUN
—-
During my residency at «
The Internet of Things (IOT): another world is possible
», curated by Joud Al Tamimi, Feras Shehadeh and Reem Marji, I started the «SILENT SPRING» project which looks at life within screens and absent algorithms. Reflecting on our current state of suspension, immobility and information overload. The project experiments with online generative tools to see what a rearrangement of what is already there can say? when existence is constant labor, can technological tools do the 'work' for us?
You can learn more about it here.
Moonsighting video stills.
Moonsighting was delivered as a live youtube performance during the residency at IOT. It reflects on the role of the body in seeing and making sense of the world. It uses online generative tools and 3D models to question structures of transparency. It is an invitaion to peel back layers of sense and comprehensibility to see what remains.
IOT Project Zine:
«TEMPORAL SLIPS, EXTENDED THRESHOLDS | انزلاقات زمنية، عتبات ممتدة»
---
REESH HANEM:
AN AI MIMICKING HUMANS/A HUMAN MIMICKING AI,
EXPERIMENT
—-
Reesh Hanem is an ongoing experiment started during «
Qayyem»
, a 6 month program in Curatorial studies. It began as an engagement with a chatbot to teach it how to mimic my writing behaviour. It then evolved into a live interactive performance with users in collaboration with the algorithm. The experiment explores how we can understand and potentially reconfigure our relationship to technology when the boundaries of authorship are blurred. Reesh also explores notions of immaterial labour and deception.
Workshop:
(May, 2020) Internet of Things / Darat Al Funun, Amman.
Performance: (Jan, 2020) participative online performance at SHARED VOID by Zona D, Vorspiel / Transmediale, Berlin.
(Feb, 2020) HYBRID Art Fair, Madrid.
---
(2019) LIQUID ENTITIES , EXHIBITION | DARAT AL FUNUN, AMMAN
A COLLABORATION WITH ELIZA GOLDOX
—-

«Liquid Entities» traces the life of a stream of water that once existed in Amman. Through video, text, sound and found material the work simulates the life of a buried stream of water (al-Seil), the womb of a fish and imaginations for the future.

The starting point of the exhibition was the stream that used to pass by the city of Amman and was later covered according to a government decision. In a way it tries to imagine an alternative future for the city through the lens of different women living in it.

During the research phase, we organised a workshop aimed at creating a space for multiple narratives. Participants were taken on a trip to trace the life of (al-seil) and to engage with mythology and fiction to imagine different past, present and future possibilies. We were thinking of how we can experience ourselves less as isolated entities and more as fluid bodies that dissolve in complex circulation. The same way our bodies record and get affected by what they swallow, water retains our most anthropomorphic secrets, even those that we would rather keep hidden.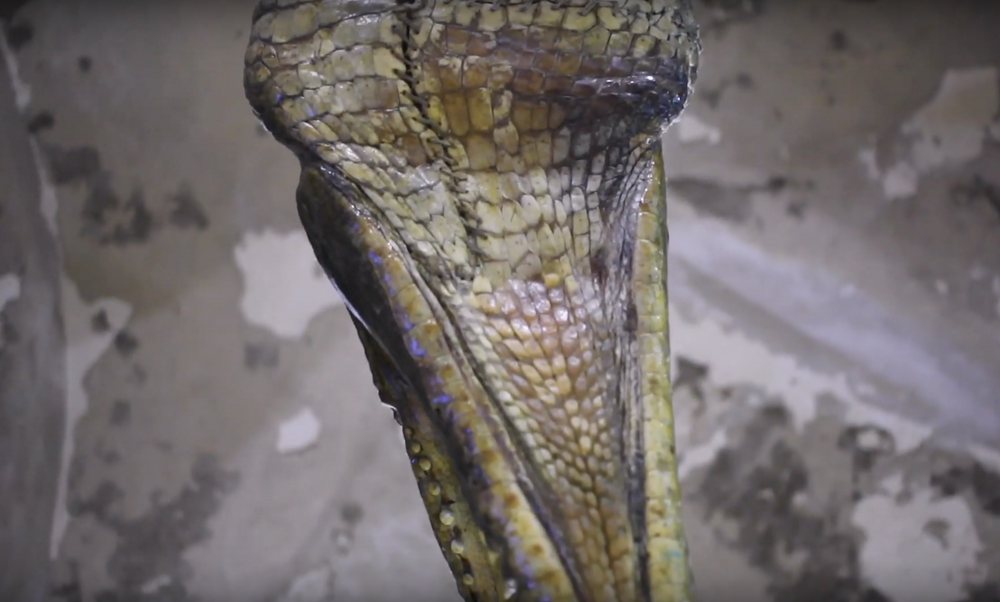 ---
(2019) THEY DON'T SPEAK OF THE FISH BUT OF THE TIGER IN THE MIRROR,
WORKSHOP
A COLLABORATION WITH ELIZA GOLDOX—-
A 3-day workshop that enages with the theme of myth and collective imagining. It raises the questions of how can we connect with the rivers we once knew? What can the river of stone tell us about its life or about the bodies of water that remember it?

«Liquid Entities» exhibition was proceded by this workshop during which participants were invited to rethink the city of Amman by engaging with myth and fiction. Some of the activities that were done during the workshop include tracing the buried stream of water, film screenings, readings and writings.
---
(2019) UMMEZEIN,

LECTURE PERFORMANCE

| DARAT AL FUNUN, AMMANA COLLABORATION WITH JOUD AL TAMIMI —-

A lecture-performance that draws on sonic heritage and rituals from the Tunisian coast (Sahel), to summon the myth of "Um Ezzein"- connecting female voices from the past, present and future.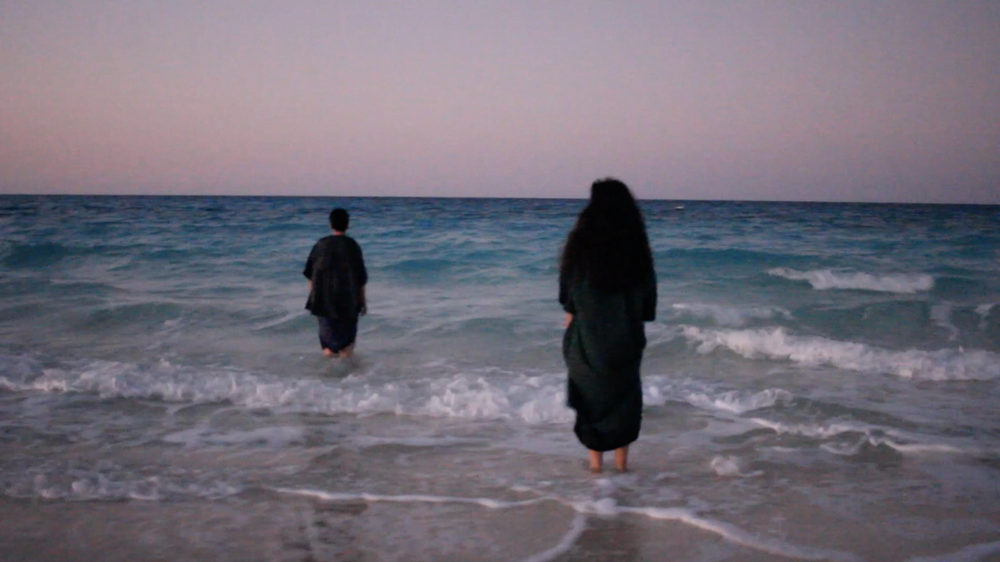 ---
(2019) VOICES FROM THE INTERIOR
,
360° VIDEO
A COLLABORATION WITH ELIZA GOLDOX
—-
Is a mixed reality intervention with VR glasses. It uses the park of the national gallery in Amman as its main ground. The concrete structure of the park appears in the 360° video as a bridge or a plateau that floats on water. It represents the back of a fish named Bahamut, which is described in Arabic cosmography as the fish that carries the world on her back. We imagine the forgotten and buried river of Amman reappear in the site and flow from the past to the future. Bahamut represents femininity and worldliness and connects the female voices, who were interviewed about their future and that of the city.

The work was experienced through a series of public intervention. When the work is explored it will offer the viewer the chance to imagine a different reality and future for the city that goes beyond its socially constructed inhabitations.
---
(2019) RE-IMAGINIG LUNA
,
360° VIDEO
A COLLABORATION WITH ELIZA GOLDOX
—-
«Re-imagining Luna» is a social virtual project that attempts to re-imagine King Abdullah Gardens – an abandoned entertainment and amusement theme park in Amman.

The 360° work consists of 3 digital stages which reconstruct the park based on street interviews with participants on their imaginations of the virtual future of the site. It raises the question of how one can see the future in the form of a community without abandoning difference?
The work attempts to suggest a new form of social order that relies on listening as a way of participating in changing the narrative of an abandoned site. LUNA is an autonomous "nervous system" that embraces and comments on the conditions of the current day social body. A social body observed to be disconnected from its desire.
Reimagining Luna was tested in downtown Amman as part of a community and public intervention program «AMMA FI AMMAN». The VR experience immersed the participant into an atmospheric reality which gave a space for sensation and reflection. The viewers were invited to be activated in stillness and observation.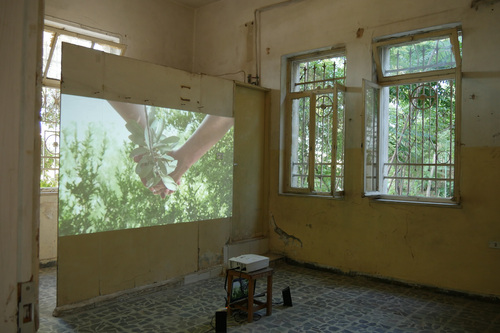 MORE⌄
(2019) WALKING ON DRY GROUND
,
VIDEO
A COLLABORATION WITH SYLBEE KIM, SANDY BECKER & ELIZA GOLDOX, 'AMMA FI AMMAN', ZONA D
A video collage produced to be placed inside and outside «Re-imagining Luna» - a 360 work expereinced through VR glasses. The work added complexity and acted a bridge between the virtual and real worlds. The video collage is made to connect to the physical and psychological sense of joy and relief. This element has double function: projected in the real world, it invites the viewers to experience 'Re-imagining Luna'. Within the VR world, it is inserted to the final stage of 'Re-imagining Luna' as a rewarding experience after the journey and reestablish the connection to the real world.
(2019) IF DAYS WERE PAGE,
MOVING STRIP
A COLLABORATION WITH SYLBEE KIM, SANDY BECKER & ELIZA GOLDOX, 'AMMA FI AMMAN', ZONA D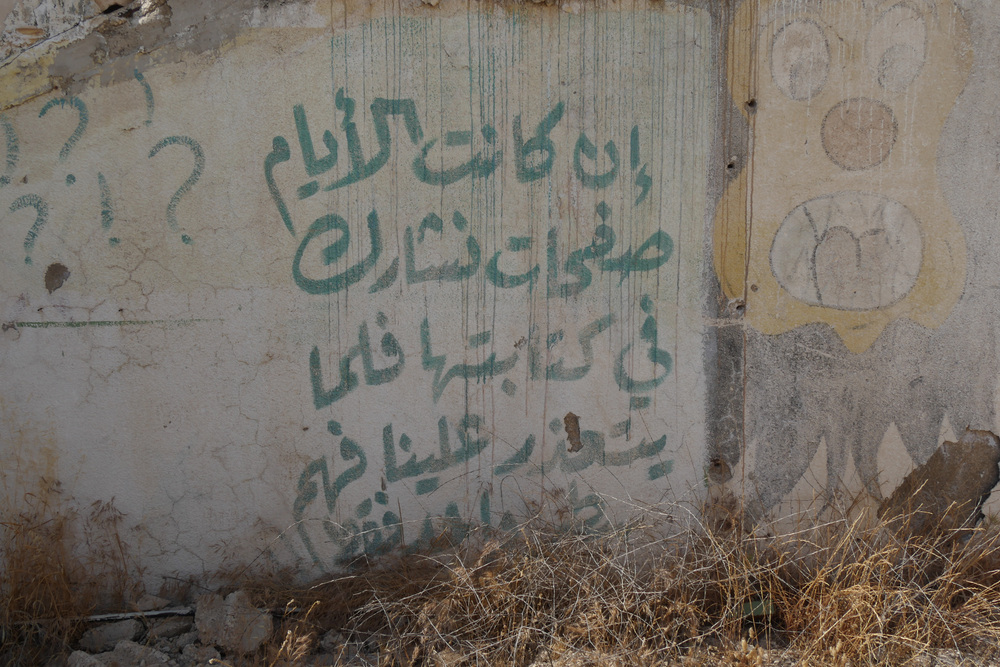 «If Days were Pages» took graffiti found at an abandoned fun park in Amman as its source. The line which reads "If days were pages we co-write, why can't we understand just one line?" was transformed into a moving strip reviving its message of commoning from the abandoned park to downtown Amman.
---
(2019) A/DELAYED LETTER/S,

PERFORMANCE,

ALEXANDRIA
A COLLABORATION WITH NOOR ABED & LILA NAZEMIAN —-
A performance that narrates the story of three different characters who are in constant struggle of identifying themselves. The audience get to experience the characters internal monologue and how it relates to the way they are perceived by a lover. The latter is revealed through written letter(s). The performance attempts to dismantle the urge to control agency when it comes to dealing with digital technologies. This is shown though a dialogue that is created based on a machine algorithmic logic leaving the audience on the line between reality and fiction.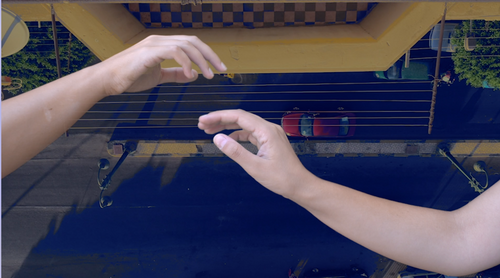 ---
(2019) UNCHARTED STAGE,

VIDEO


A COLLABORATION WITH FELLIPE VERGANI, ELIZA GOLDOX, NICOLA KOTTERL & ABDULLAH SHARW —-

A video installation that reflects on privileged identity, border politics and the basic psychological urge to move. It asks: how we can leave without leaving and how can we arrive without arriving? How can we create a space, that is challenging the concept of time and geography and still be in an on-going dialogue?

> (2019) MACAM Biennale: Universal Data, Lebanon